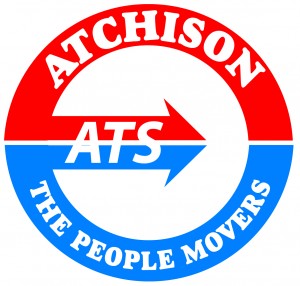 ATCHISON TRANSPORTATION SERVICES, INC.
120 INTERSTATE PARK
SPARTANBURG, SOUTH CAROLINA 29303
864-595-1234
JOB DESCRIPTION: AUTOMOTIVE MAINTENANCE MECHANIC
The position of automotive maintenance mechanic at Atchison Transportation Services, Inc. works on-site with our vehicle fleet and charter bus operators.  Auto Mechanics carry out scheduled servicing and essential maintenance on cars, vans, and charter buses.  At Atchison Transportation Services, Inc. we ask that our Automotive Maintenance Mechanic's present themselves in a professional manner at all times.
Below are the expectations and job requirements for the Automotive Maintenance Mechanic position.
Keeps equipment available for use by inspecting and testing vehicles; completing preventive maintenance such as engine tune-ups, oil changes, tire rotation and changes, wheel balances, replacing filters.
Maintains vehicle functional condition by listening to operator complaints; conducting inspections; repairing engine failures; repairing mechanical and electrical systems malfunctions; replacing parts and components; repairing body damage.
Keeps supplies ready by inventorying stock; placing orders; verifying receipt.
Verifies vehicle serviceability by conducting test drives; adjusting controls and systems.
Maintains vehicle records by recording service and repairs.
Complies with state vehicle requirements by testing engine, safety and combustion control standards.
Keeps shop equipment operating by following operating instructions; troubleshooting breakdowns; maintaining supplies; performing preventive maintenance; calling for repairs.
Updates job knowledge by participating in educational opportunities; reading technical publications.
Accomplishes maintenance and organization mission by completing related results as needed.
QUALIFICATIONS FOR EMPLOYMENT
Working knowledge of the occupational hazards and safety precautions of the trade.
Skilled in the operation of a variety of tools and equipment used in the automotive repair.
Ability to analyze and repair mechanical failures.
Proven knowledge of automotive repair.
Ability to work effectively and establish good working relationships with other employees.
Must have own tools.
Ability to understand and carry out complex oral and written instructions.
EDUCATION, EXPERIENCE AND REQUIRED SKILLS
High school diploma or equivalent
Valid driver's license
2 years of experience repairing/maintaining equipment
Basic Equipment Industry training
*APPLY IN-PERSON: 120 INTERSTATE PARK | SPARTANBURG, SC 29303*